| | |
| --- | --- |
| Posted on November 5, 2019 at 12:40 AM | |
I went for a walk yesterday afternoon to see how the mares and foals were getting on. They're in a large paddock with varying terrain - well as varying as you can have when you live on the floor of a valley. We finally had some rain after six months of barely any.
The feed in the paddock is sparse but holding, and the mares and foals are doing really well on it (in fact the mares could all be mistaken as being in foal again! They're not!) The foals are growing beautifully. I really couldn't ask for more (Well, i could ask for more rain. Please. And lots of it. Please.) The creek is running again after scaring me last week by running dry except for two small pools on our southern boundary. Muzz dug a hole in the creek closer to home without finding any water in the sand under the creek bed. Even in the drought of  early 2000's we could dig and find water. I fear we will be in water trouble again sooner rather than later.
We've two more semis of rolls of pasture hay ordered, and i've got 200 small bales of grassy lucerne due to be delivered any day. God bless who ever invented the Bale Baron. A machine that neatly stacks and ties 21 smale bales into one good size, easy to handle with the tractor,large bale. Makes loading and unloading a truck and stacking in the shed a breeze. My back says thank you. We should be right for hay for a while.
Anyway, enough gas-bagging. Photos from yesterday. The light was fading and the sky started to look threatening again (we did get a shower with a further 2mm) Most everyone got a picture taken.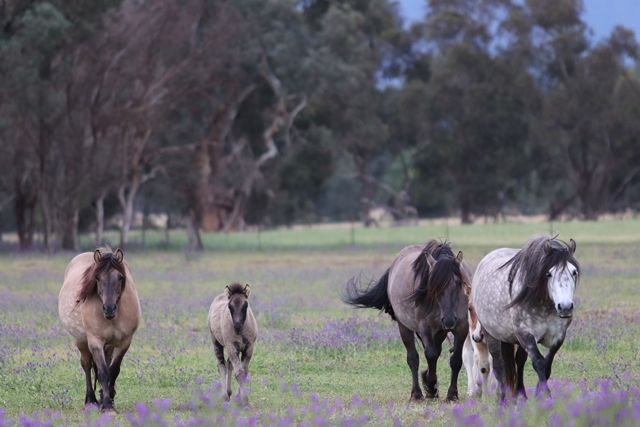 I'll start with Ruby, Dungarron Roisin. Born very late July, she's the oldest and is now about 3 and a half months old. She's honestly one of the nicest ponies i've ever bred. I wish she's hurry up and lose her foal coat so everyone can see how beautiful she is. She has a huge beard that just won't shift that's hiding her gorgeous head. She's so friendly and easy to work with. She's going to make someone and amazing partner. She'll be available to a new home on weaning.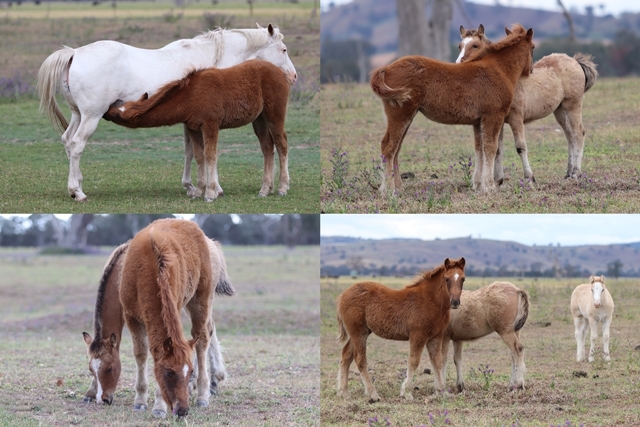 Next is Maggie. Dungarron McNeill. She's shedding out the most delicious golden colour. She's out of Rosedene (Steffiedene (Imp., Dec.) x Fyfedene (Imp., Dec.)) by my beautiful Croftcnoc MacAdie (Dec.) (Maverickdene (Imp) x Croftcnoc Butterscotch) I've had people comment on her blaze, which is technically a no-no in HIghland ponies, saying "Where on earth did THAT come from?" Well, look at those incredible, 75% recently imported bloodlines. You tell me where they might have come from. Maggie likes a bum scrath but isn't keen on much else yet. That's ok. She gets braver everytime we hang out. She's just over two and a half months old now. She's a keeper, and will be staying here at Dungarron.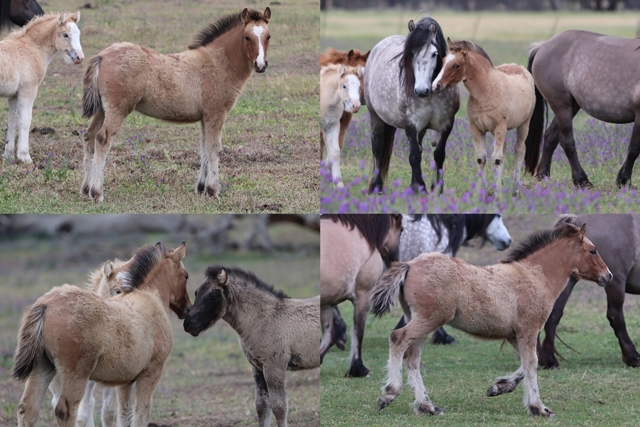 Our third foal is Dungarron Caiseal, nicknamed Cash. As the only colt he gets to annoy everyone, mares and fillies alike, and get away with it. He's a paddock favourite. He's shedding out a gorgeous mouse dun, with a nearly black face-mask. I can't wait to see him when he slicks out. He has two small rear socks. Lucky he's a part-bred! These are another no-no in purebred Highland ponies. Cash is about six weeks old now. Cash will be available to a new home once he's gelded and weaned.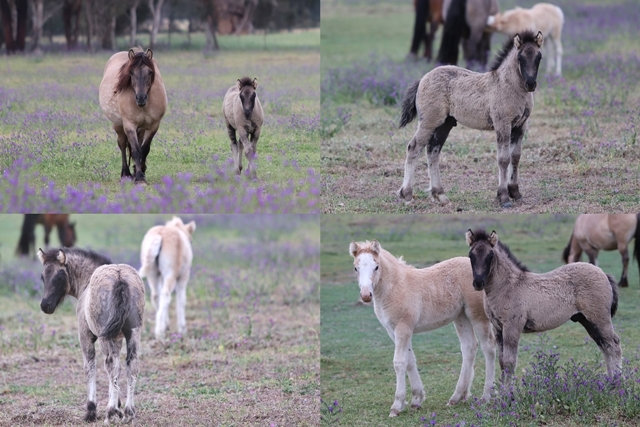 Finally, the little princess, Wish. Dungarron Earrach. Wish is exactly what i was looking for when i added a paint mare to the breeding program. Little did i know that whispering "red dun with bling, please." into River's ear was never going to work. But while i wasn't looking, her naughty son Tain was planning to give me just what i was asking for. Wish's Dam, Jiggi, is the biggest Highland mare we have, magnificently in proportion and very feminine. Wish takes after her Mum, and will also be a big girl, especially seeing she's just five weeks old. Wish currently looks like the cutest teddy bear ever, but as the weather warms up, they're all starting to rub their foal coats out. Unfortunately Wish has started with her face, and she looks a little like the Joker at the moment. Wish is a keeper, and will be staying here at Dungarron.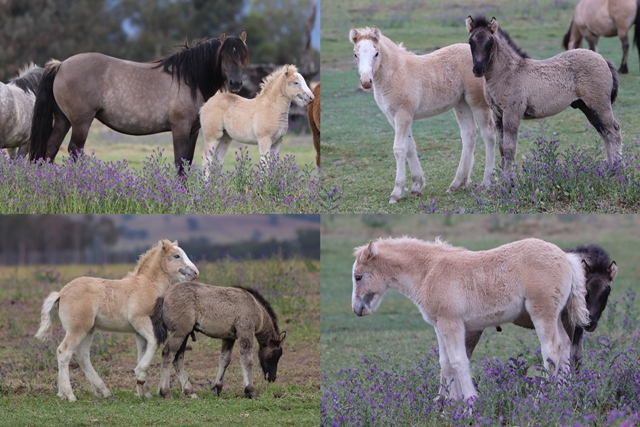 Categories: None